Entries
I'm 019 already!
Cutting short this whole entry cause I'm too lazy doing a full version again because I did that on LJ already(: It's private though, will only accept people I want to add :Dv Evil me~!!
Anyway, it's past 12 already and it's 7th of June which means HAPPY BIRTHDAY ANDREAA! Although it haven't turn 7th in America.
Yesterday was my birthday as everyone know considering on the number of wishes I've got. Thank everyone. I really feel happy for the blessing I have received throughout the whole day. Why don't I talk about how I spent my birthday(:
I met Grace at 2 to have a meal at Paya Lebar and then went for service at HOGC. Well, I can fully be proud that I accepted the holy spirit into my life again. Church was awesome, Pastor preach a very powerful message on how our god is the master of breakthrough. The spirit of David will conquer the spirit of Goliath. As you know the story~ David was a strong man who obeyed the Lord.
HOGC cell members than helped me celebrate my birthday which I have to give them a million thanks on it! For the birthday song, the birthday card, the birthday cake and even the birthday wish.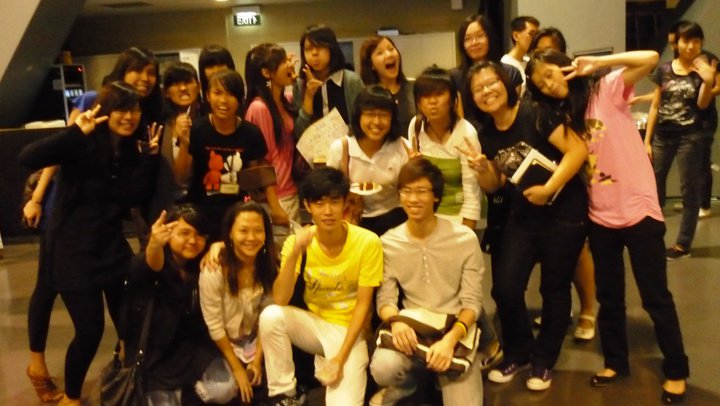 Thank you(: After that we had Super Junior Concert Screening for 'Super Show' and the funny part was when the emcee was asking whether we enjoyed the concert, all of us said "NOOOOOOOOOOOOOOOOOOOOOOO!" Sorry Suju, I do hope you enjoy your stay in Singapore though.
Next, I guess I finally done with thinking everything about him. His an amazing person.
Comments
Post a comment
Trackbacks
Trackbacks URL

http://leslettresdeciel.blog131.fc2.com/tb.php/456-dba9082d