Entries
HnA
It's time for Himitsu no Arashi-chan~~~~~~
Today segment will cover on Childminder featuring Jun and Nino of Arashi.
First to be a childminder, certificate pls...
Then after that the senpai will start talking before they can start.
The left out is being left out...Poor Aiba *PatPat*
We present to you childminder Arashi((:
Congratulation JunJun for scoring 95 points.
& also Congratulation Nino for scoring 98 points.
Today, the kid's parent would be her ((:
& today target is him((: 1 years-old and 7 months
For the boy who call
wolf
Mama
Mama~! Mama!!
His hair is being trim by a famous hairstylist. Lucky Boy
Arashi VS Family
Nino: Stop Crying ...
Baby: Your Handkerchief Sir Nino.
The aka-chan File((:
Sunglasses stop crying??
I love their cartoon examples
Guess what?
It failed ...
Plastic bag too?
Failed again...
Nino you do that to Ohno not him...
Bambino in the kitchen XDD
Bambino creation: Nattou with Milk...
Lullaby~Lullaby~
Yes, JunJun this is the wrong time for him to start sleeping...
Dreamland....
No Nino, you don't secretly go home after putting him to sleep.
Want to eat ??
Happy Family...
Baby feeding Nino((:
I LOVE THIS PICTURE SO MUCH~!!!!!!!!!!!!!!!!!!
Nino: Oishii~!!
JunJun feeding ...
You hardly see Do-S feed people..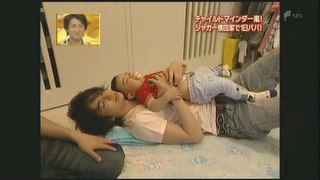 The hardest part of the day: CUTTING HAIR.
He will cry but JunJun with Phone doesn't make him cry with the future hairstylist Nino((:
He stop crying. FAST!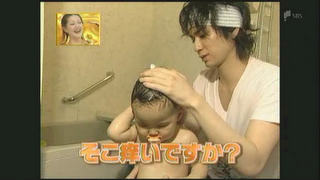 JunJun in the bath naked?? Neki~
When mummy comes home, i'm happy(:
Now is not
mama
but
Papa!Papa!!
Hai!
HnA baby shirt?
Kawaii~!!
& his so sad Onee-chans are leaving.
Bye Jun Onee-chan, Bye Nino onee-chan
Comments
Post a comment
Trackbacks
Trackbacks URL

http://leslettresdeciel.blog131.fc2.com/tb.php/275-febcea51