Entries
Baby Blue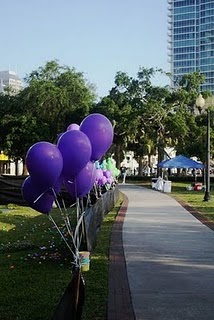 At least knowing your group mates now is not a bad idea, I'm sure.
My class merely consist of 1/4 Singaporeans. Bleh :P I'm not joking, okay! Language barrier might be a really big problem but it doesn't affect me much only their pronounciation and accent.
For Human Mass Communication, I have Jason, D, Amber, Fancy (I dont understand), Farhan and Me. We decided to do on Japan for the project. & I pray, I pray that we could do it in time for presentation and assingment.
For Dynamics of Mass Communication, I have Apple, Farhan, this vietnam girl which I didnt catch her name and Me. We haven't decided as a group on what to do actually but it might be on international news.
Obviously I'm closer to Farhan since we both sit next to each other. Trying to get use to the distance cos i'm really tired. Sleep.eat.school.eat.revise.online.sleep. That's my routine for the whole of this week since Monday. Luckily I havent got school on friday. TGIF!! School has been extremly slack, slacker that secondary school i'm sure but our student advisor she's extremly fierce! :x I'm having fun in Jailani's class. He showed video of Lucille Ball which I was really shocked so I immediatly sms natalie (^w^)
On another note, I screwed up my comment on Park's blog. Waaaaaaaaaaa T-T. The stupid system told me that my comment could not be posted! So when i tried the second time, I check my comment was posted twice! OHMYLAR! I nearly felt like crying. MAJOR EPIC FAIL T-T At least Park didn't say anything! He even commented "Thank you" and said "I understand!" that did put a smile on my face! Minty and I are going next tuesday to watch their soccer competition next tuesday. YIPEE :DDDDDDDDDDD
Comments
Post a comment
Trackbacks
Trackbacks URL

http://leslettresdeciel.blog131.fc2.com/tb.php/106-bef3b3a3